Contact Cypress Concrete and Masonry Pros
Concrete Contractor and Masonry Contractor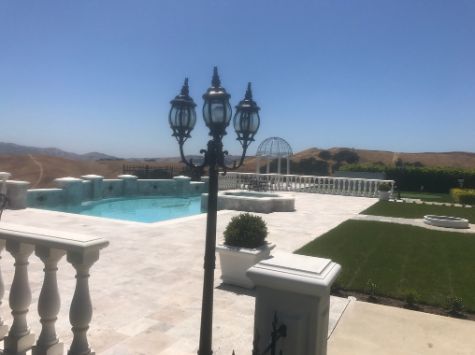 For the very best in concrete, brick, and stone masonry, there's nothing quite like the service you get when you contact Cypress Concrete Pros. It comes with the quality you expect from a company that's been in the business for many years plus a tireless dedication to the craft which, even after all this time, shows no signs of waning. The company is skilled in a large number of different construction areas including driveways, patios, and pool decks. All it takes to get you started is one phone call.
Dial (714) 364-0696 to get free estimates.
As residents know, Cypress is close to some of California's most popular attractions. The influence of these attractions is not lost on the business. Cypress Concrete Pros is trained in different architectural styles to keep in step with what already exists in the environment. They can build to reflect the style of your property or in artistic contrast, depending on how you'd like things to look.
Cypress Concrete Services
It's certainly no secret that concrete is capable of myriad guises for your landscape or interior. Decorative concrete has made huge strides over the past half-century and Cypress Concrete Pros has studied them all. Aside from the above mentioned they also do walkways, flooring, walls, or just about anything else under the California sun. These features range from their most basic designs to more complex ideas like stamped, cut, or colored concrete. All of it is done with fastidious care to the client's own needs and ideas.
Cypress Natural Stone
The same quality they demand from concrete work carries directly over to stone. A lot of clients truly appreciate the beauty of natural stone, which makes sense, considering the aesthetic opulence it brings to the property along with its sparkling allure. Contacting Cypress Concrete Pros brings you excellence in such things as marble flooring, granite countertops, travertine walkways, and so on and so forth. Their skills with the material are unsurpassed. It's always a top priority that you love what you pay for. And let's be straightforward:  It's hard not to love natural stone.
Cypress Brick Masonry
Construction with brick has the potential to create just about as many atmospheres as there are planets in the universe. Or perhaps maybe not quite that many, but consider the age of the craft, which dates back to 3000BC. Brickwork certainly makes for great chimneys and walls. Your friends at Cypress Concrete Pros can also do steps, driveway edging, pool coping, along with a great many other things. And just like concrete and natural stone, it's all done by trained artisans who carry a passion for what they do.
When it comes time for masonry work on the land you own it's only logical that you seek out the most qualified individuals for the purpose in question. Whether that purpose is in concrete, stone, or brick one can always contact Cypress Concrete Pros for dependable service and strong, long-lasting construction.
Dial (714) 364-0696 to get free quotes today.