Cypress Concrete Driveway
Most Reliable Concrete Driveway Contractors in Cypress, California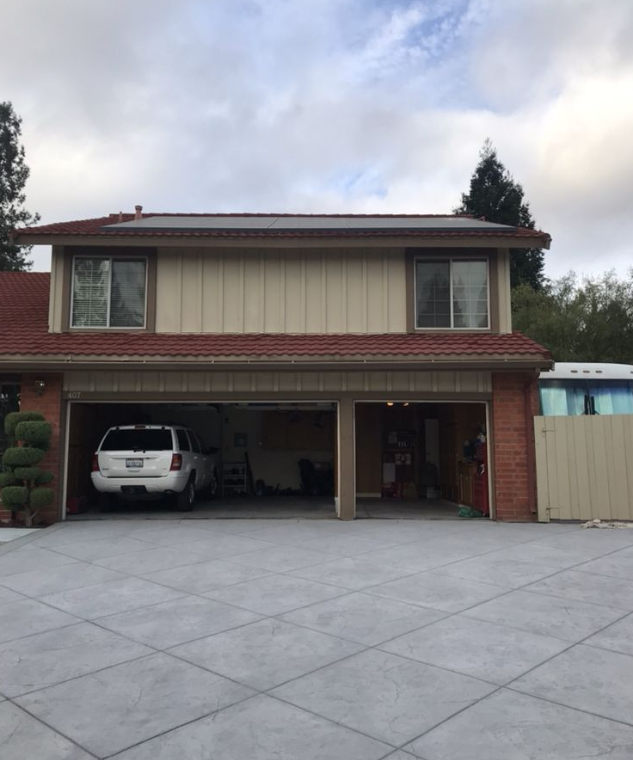 The history of concrete driveways is well-documented. And when homeowners think of ways to improve the outside space, an innovative driveway is what tops their priority list. Concrete is known for durability and curb appeal, and besides assuring an aesthetic appeal, it will also guarantee a versatile design with an even pathway for your cars. 
An ideal driveway improves your property value with options such as stamped driveways, stained concrete driveways, and other selections. Who said quality must compromise the appearance, anyway? 
If you want high-quality services, consider the team of experts at Cypress Concrete Pros by scheduling an appointment through (714) 364-0696. Whether you are considering a concrete driveway for your home or a refurbishment service for the existing options in California and the surrounding locations, we can guarantee the best services at an affordable cost.
To know more about concrete driveway in Cypress, contact us at (714) 364-0696 and get free estimates.
Decorative Driveways
An even driveway gives a huge first impression, but a decorative option is even more appealing. At Cypress Concrete Pros, we've mastered the art of craftsmanship.
By the way, who said concrete driveways must be restricted to boring, gray colors with a wanting finishing? We can offer decorative options using concrete pavers or poured concrete to give you an even, smooth, and colored driveway. 
Stamped Concrete Driveways
Just like concrete can be textured and polished to provide an intricate design, so can we pattern your concrete to appear like cobblestone, brick, or other designs. Want your driveway to resemble real wood? We can enhance the curb appeal by going with your preferences to add warmth and style to your outside space.
Stained Concrete Driveways
Using colors to augment an existing driveway can improve the curb appeal but only when performed by a reliable contractor. Staining is an economical way to accentuate your newly created driveway and provides a permanent color that won't fade even with rampant climatic changes. Depending on your preferences, we can offer water and acid-based stains to maintain the right mix of amazing color variations and unique design effects.
More Concrete Services
For new homeowners, there's just plenty of talks going around about everything installation. Which is just fine considering this to be one of the initial steps when creating an out of this world outdoor space. But is there an easier way to install a newly poured concrete driveway than working with a skilled contractor?  
For individuals looking to level the existing driveways, a reliable contractor might just be all you need to satisfy such needs. A poorly leveled driveway is so bothersome, and when this happens, you will have to contend with ever-annoying cracks, puddles, and unappealing design. 
Our concrete leveling process involves drilling holes in the concrete and injecting a mixture below the driveway to raise it to the required level using a technique known as slab-jacking. 
On the same subject, how about giving the outside space an artistic touch by pouring a new concrete driveway to replace the existing options? Our concrete refurbishing services include concrete pouring that's important in smoothing an existing driveway for your residential or commercial project.
At Cypress Concrete Pros, we prioritize craftsmanship, meaning your new driveway will embrace the modern work of art to give you peace of mind, knowing everything has been catered to. When dealing with us, you can expect nothing but a durable, well-structured, and high-quality driveway that stems from professional commitment. For more information about our services or if you need direct estimation, feel free to contact us anytime via (714) 364-0696.